Lessons are available for (almost!) all ages: regular lessons as of 3 years old, for all levels; and a few lessons per year are also organised for baby riders from 1 to 3 years old. Our 'minis' are for those aged 3-6 years old and juniors start at 6-7 years old. Minis and juniors ride ponies, and teenagers and adults on taller ponies and horses, depending on their preferences and size.
Our lessons are also organised by ability running from 0 = beginner to 7 = Expert.
In principle, you enroll in the same lesson for the entire school year. It is possible if necessary (and subject to availability) to unsubscribe yourself from a lesson and to register for another lesson of the same level. Group lessons last 1 hour and private lessons 30 minutes.
We operate with an annual membership, a license from the French Equestrian Federation (FFE), and lesson cards with 10 hours of credits that you renew as soon as it has expired. This allows you to use them at your own pace, and choose your activities e.g. group lessons or private lessons (2 hours on the card counts for 1 30 minute private lesson), or for outings and competitions, etc.
Lessons take place from September to the end of June. We are closed for 15 days between Christmas and New Year. During all other school holidays, lessons are offered with some adjustments. Adult / horse lessons are generally maintained during this period. For pony lessons, it all depends on holidays and riding camps, so check your Kavalog account and remember to unsubscribe if you are absent.
NB: We work during public holidays, except : December 25, January 1, and May 1, on which we are completely closed.
Via our Kavalog software (register via "My account") you can manage your lessons, see which horse / pony is assigned to you, pay your bills (secure site), etc. This is also the only way to unsubscribe from a lesson. This must be done at least 24 hours before the start of class time. For last minute cancellations (illness, weather etc.) this will be accepted, without the lesson being billed, for a maximum of 3 times a year.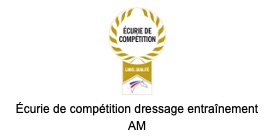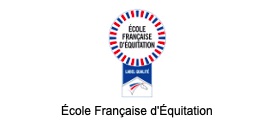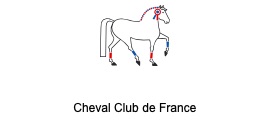 Horaires
Lundi: 16h00 - 21h00
Mardi - Samedi: 09:00 -12:00 , 13:30 - 20:00
Dimanche sur RDV

Opening hours
Monday: Closed
Tuesday - Saturday : 09:00 - 21:00
Sunday by appointment