Saturday 23rd Oct; Normal lessons!
Monday 25th to Friday 29th :Camps (Now full). Private lessons available however!  During this week, group pony lessons are cancelled. Group adult lessons in the evenings are maintained. Please think to take yourself out 24h before if you are absent.
Saturday 30th Oct. Normal lessons!
Sunday 31st Oct : Halloween Day! Morning for Minis & Shetlands, Afternoon for pony lessons, all levels.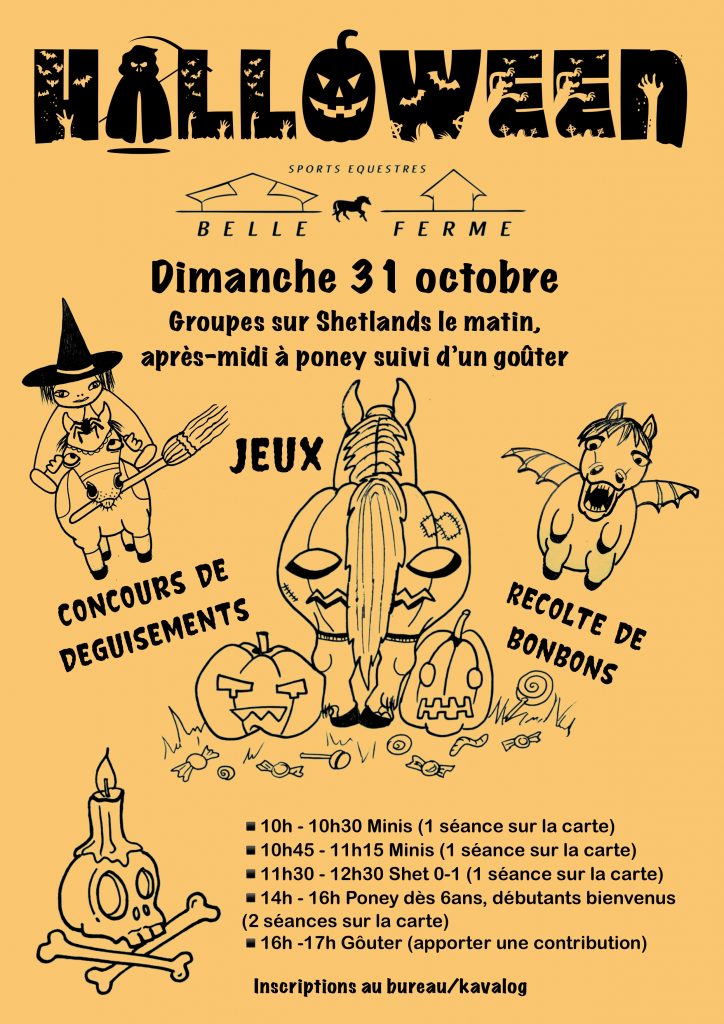 Monday 1st Nov: Closed
As from Tuesday 2nd, back to normal lessons (no camps). Please think to remove yourselves from lessons if you're away. Extra private lessons are possible this week too!
Enjoy your holidays for those going away!
Halloween poster coming soon!!